When the candidate has successfully completed all modules required in order to receive the GlobalCert certificate, he/she applies to the Examination Centre for his/her certificate to be issued.
The certificate is sent to the Examination Centre by GlobalCert and learners can receive it from there.
Typically the application for the certificate is submitted to the GlobalCert Examination Centre where the candidate had submitted the application for the Candidate Card. Exceptions to this procedure are only possible upon request and in order to facilitate candidates who have changed residence and the Examination Centre they had submitted their initial application is no longer within reach.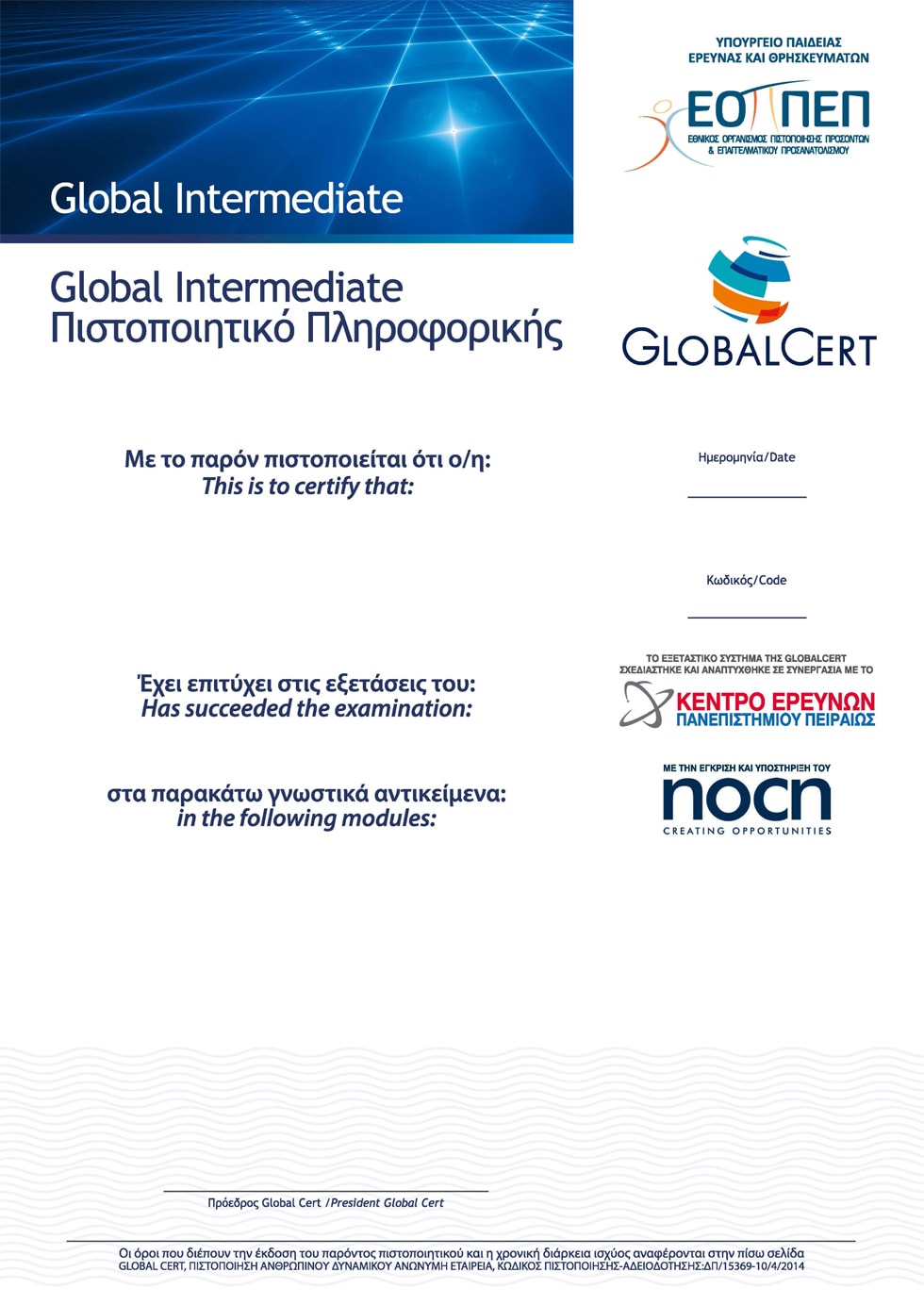 "